Check out "local" Doggy Events
2017 Events: 
(Save-A-Mutt is attending events with
orange
headers)
If you know of an event you wanted added – send us an email.
July 23 • Walk for Old Dogs • 10:30AM to 3:30PM
The Walk for Old Dogs is our biggest annual event. It's in Shoreline – Cromwell Park, 18030 Meridian Ave N, Shoreline, WA 98133   Thanks to our generous sponsors every penny raised at this Walk will be used to care for the more than 300 dogs in our permanent foster homes. Want more info?  Visit: http://odhwalkforolddogs.org  $25 registration fee (per person, dogs are free!) 
August 12 • Mutt Strut Everett
It's a celebration of all things K-9 this Saturday… Join Everett Animal Shelter and Everett Parks & Recreation at Langus Riverfront Park.
Dogs and dog owners alike can participate in the free 2-mile community dog walk, participate in skills competitions, and check out displays from pet-friendly vendors along the Snohomish River. The free event runs from 10 a.m. to 2 p.m.
August 13 • Auction Fore the Mutts
Show your support for Save-A-Mutt while enjoying a summer night of food and fun! There will be lots of great auction baskets and items. Of course our SAM swag will be available for purchase. Children and well behaved Dogs on leash are welcome to attend. Tickets are $20 each, includes a Carne Asada/Taco bar. Full no-host bar. Children under 10 years old are Free.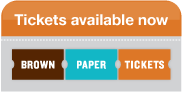 August 26 • Dog Days of Skookum • 12-5PM
Cold Beer, Good Company and a Lil' Fundraising!! Save-A-Mutt is excited to be attending the Dog Days of Skookum. Join rescue groups and pet based vendors for a fun afternoon. Of course Save-A-Mutt will have new Swag, Raffle Baskets, and Buck-A-Duck. Well behaved dogs welcome. Must be 21 to Attend. Food truck on hand for some delicious snacks.
NEW this year – Scrub-A-Mutt! Grab your dirty dog and get them washed at the event. It's an 'old fashioned' dog wash – not blow dryers, but a good towel dry. $5 for small/medium dogs, $10 for big dogs!